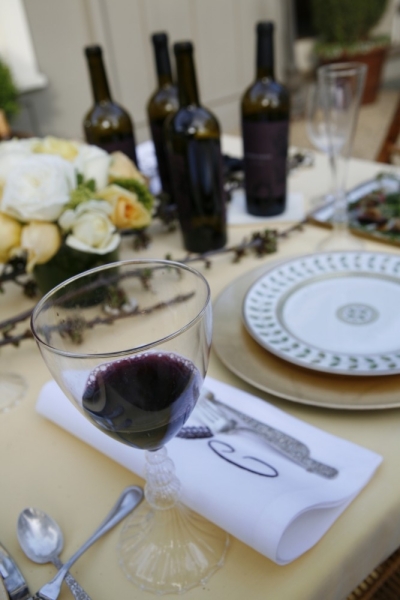 Food and Wine Pairings
Invisible Chef dinners are held at Michelle's St. Helena home, overlooking the area's famous Harlan vineyards. The night starts with appetizers at 6pm, accompanied by wine relaxing, and a stunning view. The five-course meal, integrating the best farmed-fresh sustainable organic ingredients with a true Napa Valley wine experience, begins at 7pm.
Dinners are accompanied by high-end, small boutique Napa Valley winery owners, and each course is carefully matched and paired with the wine being served. Guests have an opportunity to discuss the wines with the owners, and purchase their favorites to bring home. The dinners are painstakingly prepared by Michelle herself for those with a high-end and adventurous palette. It's truly the personal connections with local food and wine artisans that sets the experience apart.
Invisible Chef Wine/Food Pairing Dinners are $300 per person, food and wine included. There is a minimum of 12 guests and a maximum of 24. Use the contact page to book your date and to inquire about which winery will be present.